About Me
I choose to become a therapist because I believe people can change their life and I find great satisfaction in helping people do so.  My clients have told me that they appreciate the fact that I am down-to-earth, warm and genuine.  My style tends to be informal, low on pretense and psychobabble, but high on support, honesty and understanding.  I have experience with a broad range of problems and approaches.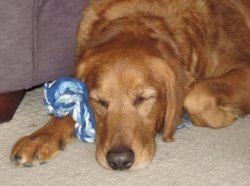 Prior to becoming a therapist, I spent 8 years as an attorney, specializing in estate planning and nonprofit corporate work.  The best part of my law practice was working one-on-one with my clients; helping them find creative solutions to their problems invigorated me and made the practice worthwhile.  However, only a small percentage of my time was spent interacting with clients.  After much research and contemplation, I decided to leave law and go into a profession where I would spend the majority of my time doing what I love – working with people to help them create positive change in their life.
My Approach to Therapy
Client-Centered
My approach is client-centered, meaning that therapy is structured around you, your concerns and your goals. I respect you, your values and your culture. My role is to support you, provide you with thought-provoking feedback, and gently challenge you.
Real Listening & Responsive Feedback
My first goal is for you to feel truly heard. Having someone listen that cares about your story is in itself healing and helps one develop self-esteem, confidence and insight.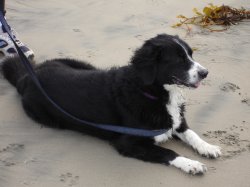 My second goal is to provide the level of interaction and feedback that works best for you. For some, all they require is a compassionate and encouraging listener. Most clients, however, benefit from a bit more interaction, from someone who will help them clarify their goals and offer ideas.

One of my strengths is that, as I get to know a client, I develop a feel for what works best for him or her. I constantly keep in mind the question – how can I best help this person? -- and I often ask the client for his or her input on what is working or not working. As a result, my clients are able to get the most out of our time together.
Positive Psychology & Solution-Oriented
Rather than dwelling on diagnosis, I focus on problem-solving, personal growth and developing insight. Part of our work will concentrate on identifying your innate strengths and capabilities and how they can help you overcome obstacles. I find that this enables clients to find creative and satisfying solutions to their problems. In addition, I encourage bringing a sense of humor to the process, which can be healing and uplifting.
A Team Approach
Therapy is a collaborative effort. I provide expertise on the process of change and growth through therapy. My end goal is for you to leave feeling empowered and able to cope on your own. In order to do this, I believe you must take an active role in your therapy. I will support you every step of the way and help you find new paths to travel, but you must do the walking.
Holistic, Authentic and Present-Oriented
I see human nature through a holistic lens. Biological, psychological, socio-cultural, and spiritual elements all factor into my understanding of human behavior and experience.

I believe in being authentic and transparent, meaning I am upfront with you about what I am thinking and why. I believe this builds trust and respect and creates a safe environment for you to explore sensitive or painful areas of your life.

I tend to concentrate primarily on the present and the future, but we may also address material from the past if it arises.
Integrated Theoretical Orientation
I draw from a variety of different approaches and methods in my work, depending on the needs and interests of each client. With individual clients I use a mixture of several key theories including Coherence Therapy, Emotionally Focused Therapy (EFT), Emotional Freedom Technique (EFT), Positive Psychology, experiential, attachment theory, humanistic, Bowen/family systems, transactional analysis, and various cognitive and behavioral theories. In addition, I use Motivational Interviewing (MI) with addiction issues.

Many of these same theories apply to family and couples counseling as well. In addition, for family therapy, I apply Emotionally Focused Family Therapy, (EFFT) and structural therapy. With couples, I mainly rely on EFT and attachment theory.
Education & Training
Education
M.A., Marriage & Family Therapy
Alliant International University
(formerly the California School of Professional Psychology, CSPP)
San Diego, CA

J.D.
UCLA School of Law                                            
Los Angeles, CA
Admitted to the California State Bar, November 1996

Double B.A., Psychology & English
Stanford University                                               
Stanford, CA

Certified Modality Specialties
Certified Brainspotting Practitioner
Certified EFT ("Emotional Freedom Technique" aka, "tapping") Practitioner

Leadership Roles
Founder and Leader of San Diego ACEP Energy Psychology and Integrative Healers Group, 2018
Co-Leader of San Diego ACEP Energy Psychology and Integrative Healers Group, 2019
Speaker at Legal Department Annual Retreat, 2019

Memberships
California Association of Marriage and Family Therapists (CAMFT)
San Diego Chapter of CAMFT
North County San Diego Chapter of CAMFT
Association for Comprehensive Energy Psychology (ACEP)