Infertility, Miscarriage
& IVF (In Vitro Fertilization) Support
One of the most emotional and difficult things a woman can face is miscarriage or infertility.  The process of trying to conceive or going through the loss of a baby can be the most difficult challenge a woman faces in her life.  It helps to have someone understanding and nonjudgmental to talk to about all the decisions, emotions and issues that can come up.  It can feel like everyone around you is getting pregnant and having babies with ease; having trouble with conceiving or with carrying a baby can feel very lonely and isolating.  I want to offer support to women who going through this struggle.  You don't have to go through this alone.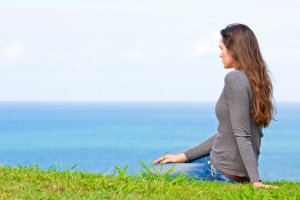 Often, a woman who experiences one or more miscarriages may find there are not many people she can really talk to about it.  Or she may not want to burden her partner or friends with the pain and anxiety she is experiencing.  Either way, miscarriage often leaves a woman feeling isolated, depressed and anxious.  If you feel this way, please come talk with me so I can offer you a sympathetic and understanding ear.   I've been through 3 miscarriages myself and I want to support you through this difficult time.

Infertility and the IVF process are similar in that they are very emotional and very few people really understand.  Unless one has gone through something similar, it is hard for people to understand how deeply emotional and difficult the process is.  After my miscarriages, I did three rounds of IVF – all of which failed.  It was a long process, full of anxious waiting, many uncomfortable medical procedures, moments of soaring hope and deep disappointment.  It was draining and despite the best efforts of my spouse, friends and family, I felt alone through a lot of it.  In the end, I was very lucky and conceived naturally (after giving up on IVF) and carried to term without a miscarriage.  But during the process, I faced the fact that I may not be able to do it and I seriously considered a lot of the options – donor eggs, adoption and just stopping. If you are going through infertility or IVF in any form and would like someone to talk to, I would like to be there for you.  I don't have magic answers, but I do have a good listening ear and sincere appreciation for the issues that come up and for how difficult the process is. 

Anxiety and depression are common reactions to miscarriage, IVF, and infertility struggles; all of these can be helped with counseling.  Whether you are considering straight IVF, donor eggs or donor sperm, adoption, surrogate or staying child-free, I am here to talk to you and support you through the process.  I can provide you with support, counseling, and be a sounding board for you.  I don't have answers for you, but I can help you figure out what answers work for you.  I can also offer grief counseling, if necessary.  Each woman's journey is different, but I believe everyone can benefit from having a supportive, nonjudgmental person be there for them. 

And while some women find their partners are great supports during this time, others find they can't really communicate with their partners, or that they are on different pages or having different reactions, which makes talking difficult and can lead to many fights.  In any event, being able to talk with another woman about what's going on can be helpful.  Further, where appropriate, I can work with the couple as well as with the individual woman.  My goal is to offer as much support, in whatever form it's needed, to women going through miscarriage and infertility / IVF.  If this interests you, please feel free to call me with any questions or to set up an appointment.