IT HELPS TO TALK TO SOMEONE
Life can be challenging. All of us need support at times. This is particularly true if you are feeling depressed, anxious, angry or confused or are experiencing grief or a difficult relationship. Research and experience show that talk therapy can help. Therapy allows people to gain insight, improve relationships, clarify issues, overcome problems, and change unhelpful behaviors.

I have a master's degree in Marriage and Family Therapy and I have conducted psychotherapy with individuals, couples, children, families and groups. My counseling clients come from all walks of life and are concerned with a wide variety of issues. I believe in providing a warm, supportive and thought-provoking environment where you can feel safe to explore your concerns. As a therapist, my approach is collaborative - we work together on discovering what is holding you back and how to overcome it. (For more, please see About Me & My Approach to Therapy).

Whether you are struggling with relationship problems, your work environment, family difficulties or a lack of happiness in your life, it helps to talk to someone. Many clients report strong feelings of anger, frustration, irritability, sadness or despair that they don't know how to handle, or that they are out of touch with their emotions. Talking with a counselor such as me offers you the chance to work through such emotions, gain a broader perspective, find hope, and change things that aren't working.

If you think therapy might be helpful for you, or if you have any questions, please call or email me. You may also fill out the Inquiry Form to the left and then click on submit. An initial phone consultation is free.

Day and Evening Appointments Available.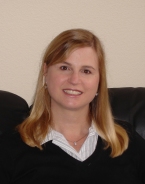 CONTACT INFORMATION

Susannah Muller,
M.A., Marriage and Family Therapy,
J.D., UCLA School of Law
San Diego Counseling & Therapy
Phone: (619) 787-2743
Email:

*Note: Email is not
secure, and should not
be used to transmit
personal or confidential
information.

Address:
5230 Carroll Canyon Rd., Suite 316
San Diego, CA 92121
Link to Map

Licensed Marriage and
Family Therapist #49050